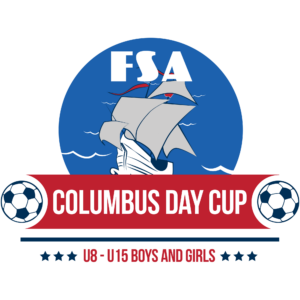 Tournament Format:
3 game round robin + final (U12-U14)
$795 U9+U10, $895 U11+U12, $995 U13+U14/15
TOURNAMENT CHECK-IN Required by Wednesday, October 4, 2023 
Documents Required:
1.  Waiver Click Red Link to Download
2.  Upload Roster
3.  Upload Passes
Upload Waiver for each player and coach.  This must be signed by the parent for each player and uploaded in GotSoccer as a single .pdf.  No team will be cleared to participate without a waiver from every coach and player.
TEAMS MUST PRESENT ALL PLAYER PASSES AND ROSTERS AT EACH GAME